Financing your real estate
Would you like to purchase your real estate with the help of bank financing? Then we recommend that you familiarize yourself comprehensively with the subject in advance. We and our network of financing experts will be happy to assist you as we know: Real estate financing is an extremely complex field and requires sound and individual advice in every case.
You are considering or have already decided to purchase a property with the help of financing.
But what is next?
The first step is the financing inquiry. For this, you can contact your house bank, inquire with other banks or, alternatively, commission a mortgage broker who obtains offers from various credit institutions.
But how high should the amortization rate be and what loan term should be set? Here – you have probably thought it – no generally valid statement can be made.
Roughly speaking, there are two options, although these should be considered on an individual basis – ideally with the involvement of a mortgage broker:
The monthly amortization rate includes a principal payment and an interest payment. The ratio changes annually, depending on the balance of the loan. The loan is settled with the final payoff.
The term is set at five, ten, fifteen or twenty years, and the monthly amortization rate is composed of the predetermined amortization amount plus interest of approximately 2% to 10% percent. At the end of the loan term, the property may not have been fully paid off and consequently follow-up financing may be required. This type of financing is also suitable for investors who wish to sell their property within the loan term or at the end of the loan.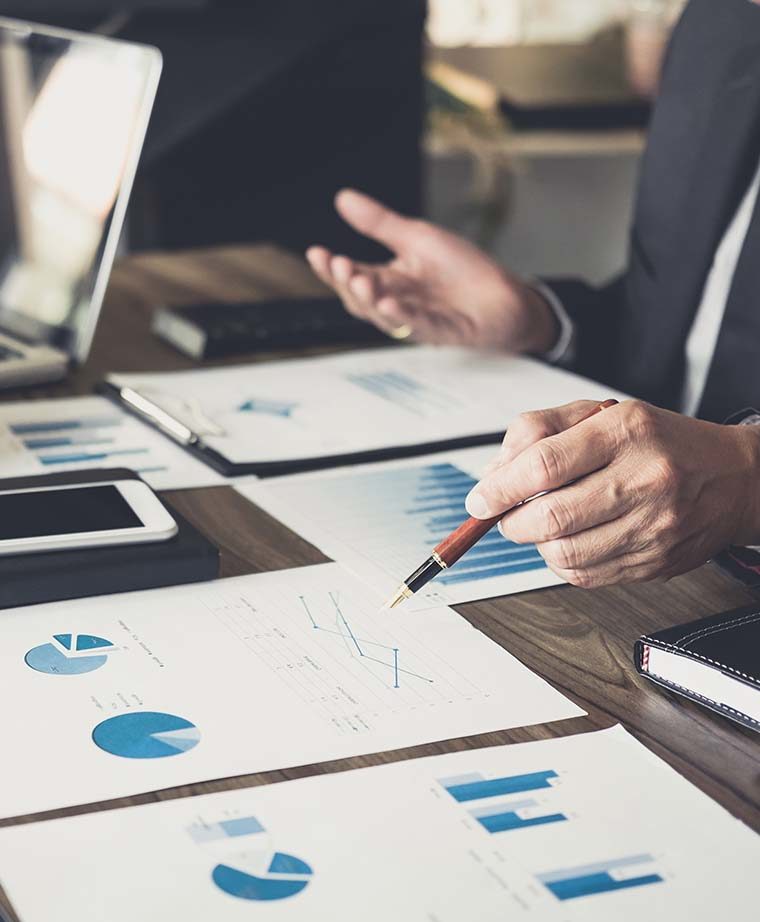 Additional information for investors or buyers from abroad
Are you a non-resident and intend to purchase a property in Germany? Then you should keep the following in mind: When applying for bank financing, a distinction is usually made between domestic and foreign buyers or investors. As a rule, domestic investors receive a higher credit line than buyers from abroad. Nevertheless, the conditions and the financing share can vary depending on the lender, subject to the respective financial circumstances of the (potential) buyer. Therefore, a comparison is worthwhile in any case. For further information, please do not hesitate to contact us.
We recommend that you always put the question of financing in the hands of a financial expert. This person has comprehensive expertise and can give you qualified, individually tailored recommendations. EDEL has an experienced network of mortgage brokers – we are happy to assist you in finding one.
This mortgage calculator serves as an initial overview and does not replace professional financing advice.