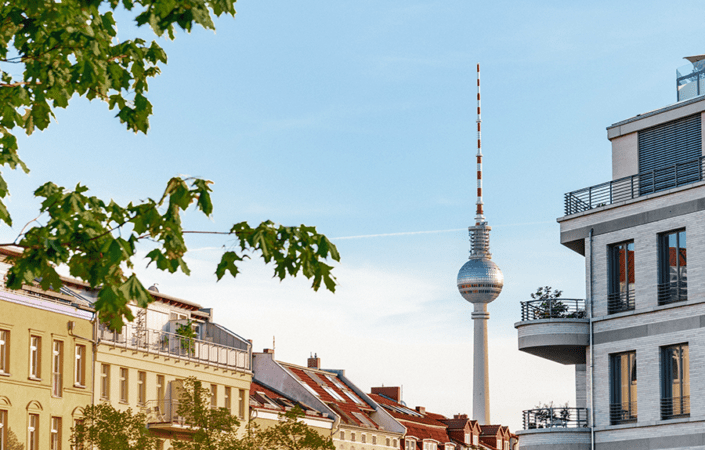 Germany's capital, Berlin, is the seventh most populous urban area in the European Union. The city's residential sector has been boosted by its young population and growing reputation as a European creative and media hub. It hosts several renowned universities, orchestras, museums, entertainment venues and other creative industries.
It ranked 13th out of 231 cities included in the Mercer's Quality of Living Index.
For several years, Berlin has recorded a population growth of about 40,000 to 60,000 annually, mainly due to inward migration. Berlin has currently a population of around 3.6 million and an average population growth rate of 5% in the past five years. Yet last year, population declined slightly after international inward migration has been adversely impacted by the pandemic.
"International inward migration had been seriously affected by the COVID-19 movement restrictions. [Aber] [But] This development must be interpreted as being crisis-related and therefore a short-term effect, and the additional requirement for new housing will remain at a high level," said JLL.
According to JLL's forecast, Berlin requires about 18,500 new apartments annually until 2030 to address the severe housing shortage in the city. And the introduction of a rent price cap (Berliner Mietendeckel) last year is expected to exacerbate the situation.
On January 30, 2020, Berlin adopted a law to freeze rents in the city, which came into force on February 23, 2020. The rent cap covers all residential space completed before January 1, 2014, with rents frozen at the level of the rent on June 18, 2019. The law prohibits rent increases until 2021 with monthly maximum rent fixed between €3.92 and €9.8 per square metre, depending on the year of completion and the standard of the residential property. Rent increases of 1.3% per year will be permitted starting 2022.
Source:https://www.globalpropertyguide.com/Europe/Germany/Price-History#:~:text=%E2%80%9CMore%20than%20%E2%82%AC20%20billion,uninterruptedly%20high%20level%20in%202021.%E2%80%9D